Steak with orange-coffee rub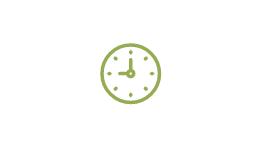 Time
approx. 40 minutes +approx. 30 minutes standing time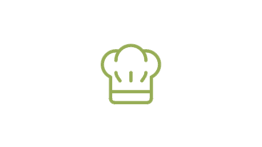 Difficulty level
very easy Ingredients
| | |
| --- | --- |
| AMOUNT | |
| 1 | organically grown orange |
| 12 | roasted coffee beans |
| 4 | beefsteaks (e.g. filet or rump steaks, approx. 200 g) |
| 3 | cloves |
| 1/2 tbsp. | peppercorns |
| 1 tbsp. | salt |
| 2 dashes | cinnamon |
| 2 tbsp. | walnuts |
| 250 g | mixed greens (e.g. looseleaf, oak leaf and lamb's lettuce) |
| 3 | pre-cooked, vacuum-packed beets |
| 2 | shallots |
| 4 tbsp. | white wine vinegar |
| 4 tbsp. | walnut oil |
| 1/2 bunch | parsley |
| 100 g | butter, softened |
| | aluminiumfoil |
Preparation
Rinse the orange in hot water, blot dry and finely grind the zest. Crush coffee beans, cloves and ½ tsp. peppercorns in a mortar until fine. Stir in cinnamon, 1 tsp. salt, and orange zest.

Rinse and blot steaks dry and, if needed, halve them. Cut into fatty edge if you use rump steaks. Rub steaks with orange-coffee rub and let stand for about 30 minutes.

Dry toast walnuts in a pan, then chop. Rinse salad greens and tear into bite size pieces. Quarter beets, slice (use disposable gloves!). Peel and slice shallots. Season vinegar with salt and pepper, add oil. Stir in walnuts. Gently toss salad greens, beets, shallots and vinaigrette.

Thinly slice baguette at an angle. Rinse parsley, remove stems and chop the leaves. Mix butter and parsley. Season with salt and pepper.

Sear steaks for about 1 minute each side. Place on a piece of aluminium foil or in an aluminium dish and broil meat on both sides for another 4 to 5 minutes, depending on the thickness of the steak. Toast bread slices until golden brown. Spread with parsley butter. Serve.