Sushi asparagus dish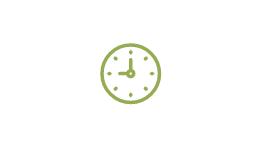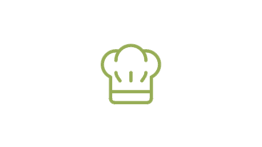 Difficulty level
very easy Ingredients
| | |
| --- | --- |
| AMOUNT | |
| 250 g | sushi rice (= sticky rice)* |
| 1 tsp. | salt (or instant broth) |
| 500 ml | water |
| 1 tbsp. | sushi vinegar (or cider vinegar)* |
| 200 g | green Thai asparagus (= mini asparagus)* |
| 2 tbsp. | rapeseed oil (or olive oil) |
| 125 g | smoked salmon filet |
| | freshly ground pepper |
| | salt |
| 4 | nori leaves (Asian supermarket) |
Preparation
Place sushi rice in a sieve and rinse with cold water. Bring water and salt to a boil. Add rice and return to boil. Lower heat and let rice cook for approx. 20 minutes. Mix in vinegar.

Rinse asparagus under cold water and blot dry with a paper towel. Heat oil in pan. Blanch asparagus for 2 – 3 minutes, then remove from heat. Cut salmon filet lengthwise in 1 cm slices. Sprinkle with freshly ground pepper and a dash of salt.

Unroll sushi mat (= small bamboo mat, approx. 30x30 cm)*. Put one nori leaf leaf on mat. Spread ¼ of the rice (about ½ cm) evenly over the nori leaf and smooth out. Leave a 1 cm wide rim at bottom and top. About 1/3 from the bottom, press a groove in the rice lengthwise to accommodate 2 – 3 asparagus spears and the salmon slices.

Roll up sushi mat (incl. nori leaf and filling) from bottom and press closed. 1 roll makes about 6 pieces. Remove mat. Put sushi roll on a flat platter. Make the next roll. Cut each roll into about 6 bite-sized pieces shortly before serving. Use the remaining asparagus spears to decorate the sushi rolls.

Serve with a spicy sauce (e.g. soya sauce mixed with a bit of wasabi paste). Keeps 2 – 3 days in the refrigerator.