Shrimps with lemongrass and chili cucumber salad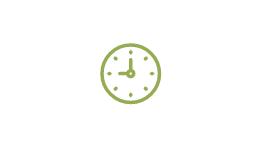 Time
approx. 40 minutes + approx. 40 minutes standing time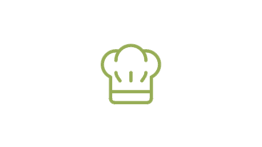 Difficulty level
very easy Ingredients
| | |
| --- | --- |
| AMOUNT | |
| 24 | raw, shelled shrimps (approx. 20 g) |
| 8 stems | lemon grass |
| 2 | cucumbers |
| 8 tbsp. | oil |
| 2 | organically grown limes |
| 1 | red chili pepper |
| 1 piece | of ginger (approx. 20g) |
| 1/2 tbsp. | of brown sugar |
| | salt |
| | pepper |
| | ciabatta |
| | aluminium dish |
Preparation
Peel and chop ginger. Cut chili pepper lengthwise, remove core, rinse and finely chop. Rinse limes in hot water, dry and finely slice peel of one lime. Squeeze juice from limes. Mix lime juice, pepper and brown sugar. Stir in oil, lime peel and ginger.

Remove outer lemon grass leaves. Rinse lemon grass. Devein the shrimps, wash, blot dry, and pierce each in the middle. Put 3 shrimps on each stem of lemon grass. Pour half of the chili mixture over the shrimp skewers, cover and let marinate for about 30 minutes.

Rinse and thinly slice the cucumber. Add a dash of salt to the rest of the chili marinade and mix with cucumber slices. Let marinate for about 10 minutes.

If necessary, blot shrimps dry. Place in an aluminium dish and grill on both sides for 2 to 3 minutes. Season to taste. Check and adjust cucumber salad seasoning as necessary. Serve with ciabatta bread.